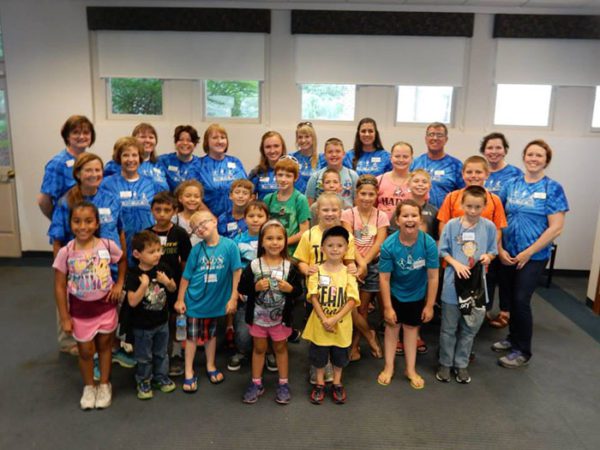 One of the most popular activities at Camp Lifetimes happened at Krasl Art Center where campers made memory pendant necklaces. There were cutouts of words and phrases, as well as magazines, offering a vast option of pictures that might represent a memory or feeling. Additionally, there were special beads, block letters, and spacers to add for embellishment. All of the campers dove into the project excitedly; all except for one.
A boy who lost his father at a young age, struggled to express himself at first. He didn't have any memories of his own, so he didn't know how to participate. He expressed his frustration a few different times and though he was encouraged to share the memories others had shared with him, he desperately wanted his own. It is truly one of the most difficult situations to work through. It is hard to find the balance of helping young ones gain memories from others, but also helping them reconcile this as their reality. He knew that his dad loved monster trucks. We all set out looking through countless magazines for the perfect monster truck picture. Instead, a large tire picture was found and cut to just the right size. He added many extra embellishments that were personal to his story and ended up with a necklace he wore proudly.  When his mom arrived at the end of the day, he said to her, "I bet you're jealous of the necklace I made about dad."
This young boy made his own memory with his father and now has a physical reminder. He will always remember Camp Lifetimes and the day he made a necklace for the father he never knew.