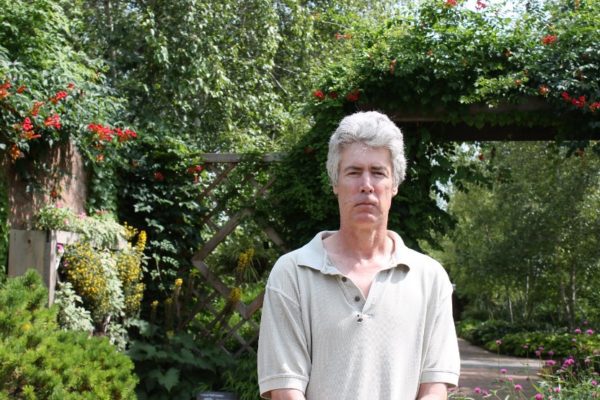 "The hardest thing about my diagnosis was coming to terms that I would never make anything of myself," Paul said. This was Paul's perception of his future for more than 20 years after being diagnosed with schizophrenia in the early 90's. Today, Paul is housed and working, and is a beloved member of the Thresholds community. But his path to our community is one fraught with long bouts of homelessness and multiple hospitalizations.
A Navy veteran, Paul has fond memories of his service during the 1980's that took him around the world to places like the Philippines, Australia, and Bali. But his return to civilian life quickly turned into a living nightmare. He was hearing voices, and it would take more than 10 years before he could find the right combination of psychotropic medications to turn the voices off. Paul's life, for many years, was a grueling cycle of living on the streets and in shelters; he was disconnected from family often for months or longer. Paul needed permanent, stable housing. He needed ongoing psychiatry and therapeutic support to stabilize his mental health. He needed a community. In 2012, the Jesse Brown VA Medical Center's Homeless Program referred Paul to the Thresholds Veterans Project.
First and foremost, Paul wanted a safe, stable place to live. The Veterans Project Housing Locator worked with Paul to find permanent housing, using a HUD-VASH voucher, within three weeks of intake into the program. From there, Paul's long-held perception of his future started to change. He worked with his Community Support Specialist (CSS) to set goals around his health and career prospects. The CSS helped him re-connect with family, and accompanied him on trips to local VA's and medical appointments. He regularly met with the program's psychiatrist and PTSD Therapist. Housed and healthy, Paul started exploring employment options. He worked with one of the program's Supported Employment Specialists, who assessed his interests and skills, helped him draft a resume, provided interview coaching, and utilized Thresholds' vast network of 150+ employers to conduct a rapid job search. Paul landed a job at Tri Cleaning, a janitorial service. He still works there today.
Having spent many years in isolation, Paul now relishes any opportunity to take part in group activities. The Veterans Project partners with the Chicago Botanic Gardens, which provides monthly horticulture therapy activities – and Paul has never missed a session. The program organized a fishing trip, and Paul was there. And he always is present for Holiday parties. He is a model Thresholds member, and we are thrilled that our Veterans Project has given him the tools to live a stable, productive life.