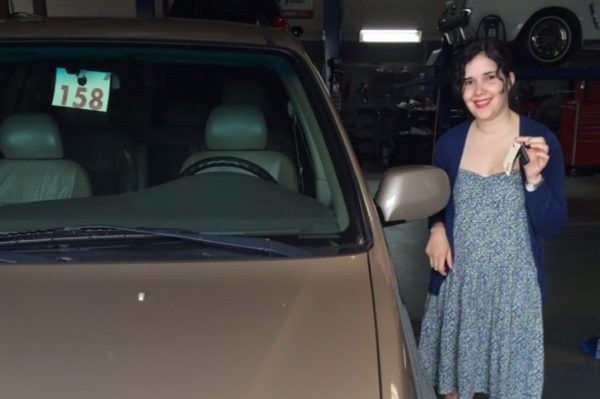 Earlier this year, Joanne, a single mother of three was referred to us by DuPage Federation's Open Door Program. She had been steadily employed as an interpreter, traveling between schools, court and hospitals to provide translation services. A car was a necessity in order for her to maintain her job and care for her children. When Joanne's car broke down, she didn't have the means for another vehicle and had to put work on hold for a short while. Through the help of a generous donor and our hardworking volunteers, we were able to donate a vehicle for her so that she can continue working and taking care of her kids.
A representative from DuPage Federation's Open Door Program said, "Joanne continues to demonstrate integrity and honesty both in work and her personal life. Even during difficult situations, she continues to look toward the future and focus on improvement."
Since 1999 CARES has distributed over $2.7 million in financial assistance to aid local families with housing-related emergencies by providing rent, utility and child care support. $1.7 million was provided in CARES funds, and an additional $1 million was contributed through collaborations with area congregations, government and social service agencies. Naperville CARES has also donated 624 cars to households that lacked transportation, as well as repaired over 40 client vehicles.