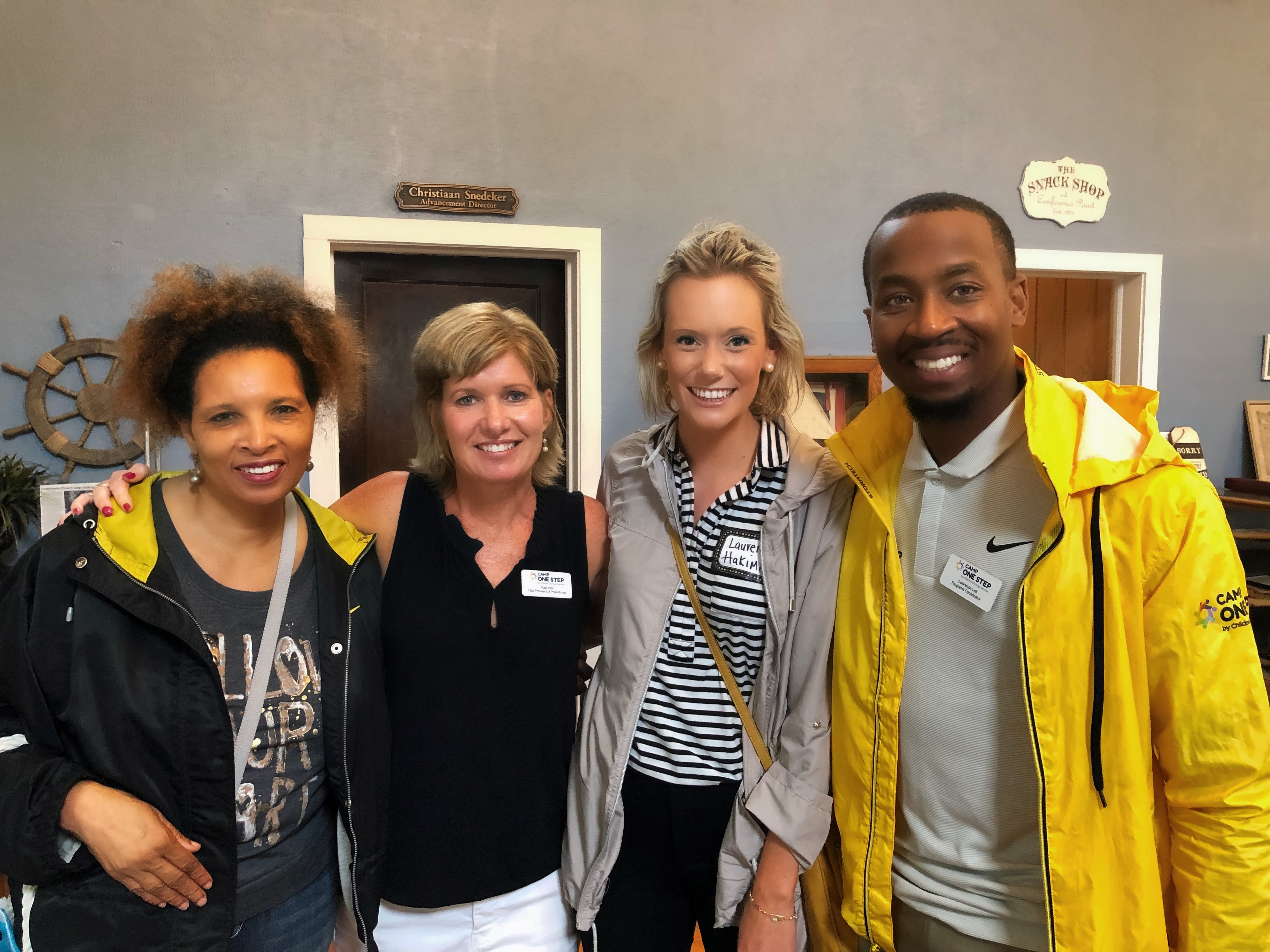 July 20, 2018:  Coldwell Banker Residential Brokerage Charitable Foundation Board Members Felice Barrett (Independent Sales Broker, Hyde Park Office) and Lauren Hakimi (Agent & Community Support Coordinator) had the opportunity to visit Camp One Step's Summer Camp at Conference Point Center in Williams Bay, WI.
Camp One Step's Summer Program is where "children with cancer are given a chance to experience a week or two of carefree fun with other kids facing similar challenges". Katie Weil (VP of Philanthropy) and Lawrence Lett (Programs Coordinator) led our Foundation Advisory Board members on a tour of the grounds meeting campers, councilors, and volunteers along the way. "We are overwhelmed by the 'spirit of camp' and feel honored to share the joy and excitement with our organization", said Lauren Hakimi.
"It costs $1,000" to send one child to camp," said Felice. "Katie thanked the Coldwell Banker Charitable Foundation for helping to make this camp happen for so many of the well deserving children every year [through donations]. In turn, immersion into Camp One Step even for a miniscule time was a very special treat for the board members".
To learn more about Camp One Step visit www.CampOneStep.org. To follow campers on their adventures search @CampOneStep on Facebook, Instagram, and Twitter (see some fun photos below!). To donate to Camp One Step through the Coldwell Charitable Foundation visit www.GiveHousing.com and click the Donate link. Type Camp One Step in the remarks to make your contribution.