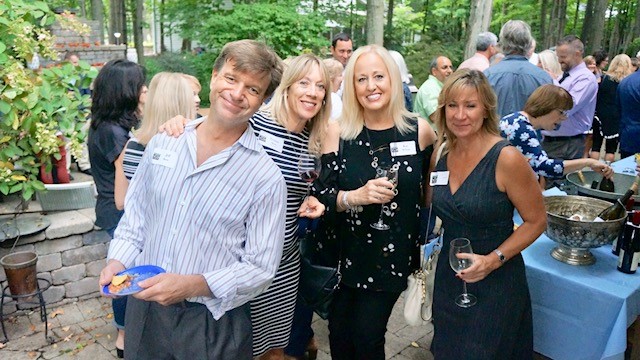 September 19, 2018: On September 19th, Real Estate Broker Gail Niermeyer and the Coldwell Banker Residential Brokerage Naperville office hosted their 5th Annual Fundraiser Wine 'N Woods. Everyone came together to enjoy a scenic evening of wine, raffles, donations, and live music preformed by Darryl Armistead. Independent sales associate Michele Marks-Kopera auctioned off items donated by generous sponsors.
In a single evening over $11,500 was raised, which will be donated to support these incredible organizations: Loaves and Fishes Community, DuPage Pads, Bridge Communities, Lazarus House, and Ronald McDonald House Charities.
We thank attendees for their generous donations, and the committee for their hard work in planning this incredible annual event: Realtors Gail Niermeyer, Michelle Leanderson, Jenny Martin, Lindsay Mikita, Jeff Ibsen, and Yvonne Ibsen.