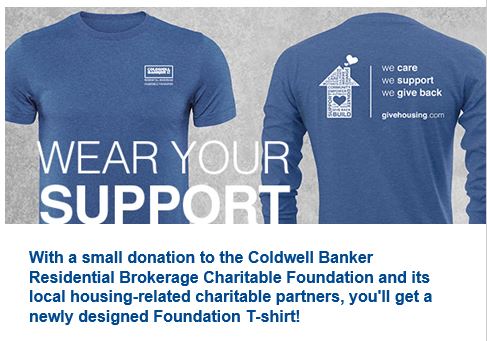 To place your order:
1. Click the image above to be directed to our donation page.
2. Make the minimum online donation with a credit or debit card ($15 min for T-Shirts / $20 min for Long Sleeve Shirts)
3. In the additional comments section, indicate your shirt size(s), sleeve length and your office.
4. Your shirt(s) will arrive to your office in 2-3 business days. Please check with the Office Administrator.
If you are placing a large quantity order of shirts contact CBCharitableFoundation@CBExchange.com or Lauren Hakimi at 847-313-6516 directly.
To pay with a check contact the office administrator for an order form, or email CBCharitableFoundation@CBExchange.com
Sizes Available :
Small
Medium
Large
XL
XXL
*Please note:
– Cash is not an accepted form of payment.
– For questions or concerns contact CBCharitableFoundation@CBExchange.com