Sip, Shop, Support with Halsted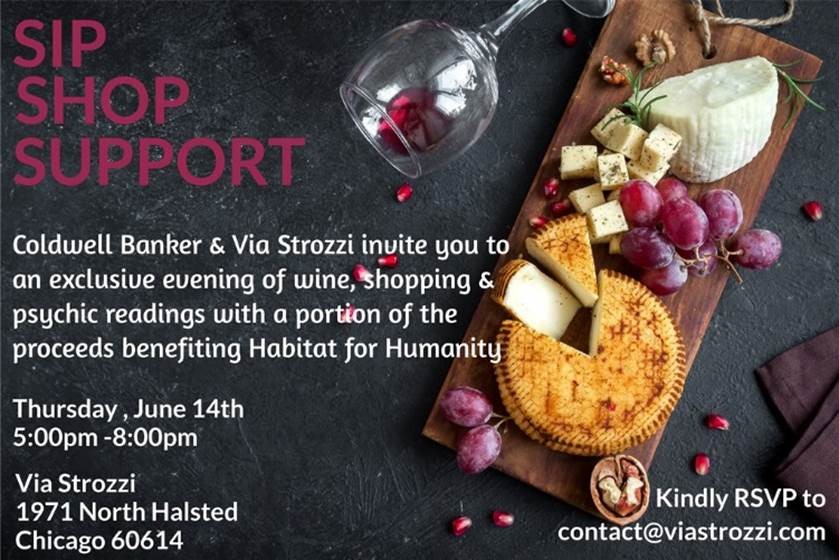 UPCOMING EVENT (June 14, 2018) Habitat Build Day– Halsted Office: You're invited to attend an exclusive evening of wine, shopping, & psychic readings by our Halsted Office! To meet their goal of raising $5,000 by September 20, 2018, the Halsted office is coming up with creative ways to collect donations for Habitat for Humanity Build Day.
Keep an eye out for upcoming Habitat for Humanity Build Day events hosted by the Halsted office, or participate in their fundraising efforts by visiting www.givehousing.com and clicking our Donate link. Type Habitat Build Day or HALSTED in the remarks to make your generous donation.